Today I am thankful that The Boy having a fever does NOT mean an automatic express hospital admission via the ER.
I have a feeling that we will be revisiting a lot of The Boy's medical history soon. He is starting to get curious about his scars. He may also be tapped into the fact that he visits the doctor more often than anyone else.
I have a feeling that many entries in this exercise will revolve around the recovery from The Boy's major illness. There is SO much for which we can be thankful.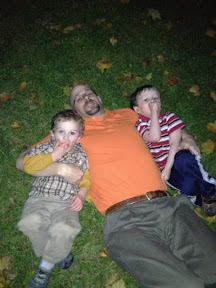 - Posted using BlogPress from my iPhone